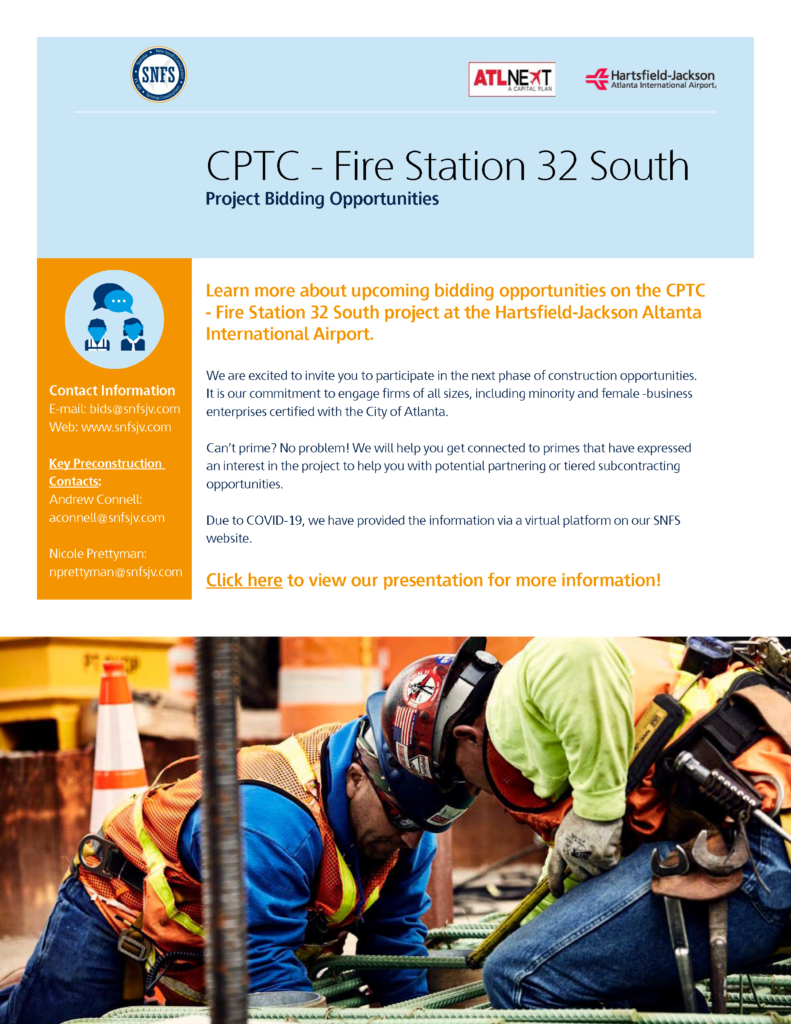 Skanska, New South, FS360, and Synergy, a Quad Venture better known as SNFS has an Airport Bidding Opportunity.  We are a general contracting group of firms completing construction work at Hartsfield-Jackson's Terminal T. SNFS is announcing a virtual community outreach for information related to subcontractors interested in bidding on the new Fire Station 32.
All Minority and Female Owned Businesses are encouraged to attend this meeting to gain valuable insight and information, which includes:
Project Team Introduction
Project Overview:  Project Highlights & Features
Bidding and Project Timeline
How to Access Drawings & Specs
Available Bid Packages
Prequalification Process
EBO Goals
For more information, click http://www.snfsjv.com/bidpackages-presentation.asp.
If you have any questions, please contact
Brittany Montgomery
Operations Manager
404-254-4755