The ATL Airport Chamber has teamed up with Anthem Blue Cross and Blue Shield (Anthem) to administer the Georgia Chamber SMART Plan (SMART). This healthcare plan allows smaller employers to join together to share in the overall claims risk. By being part of a larger, self-funded pool, employers have financial protection backed by Anthem.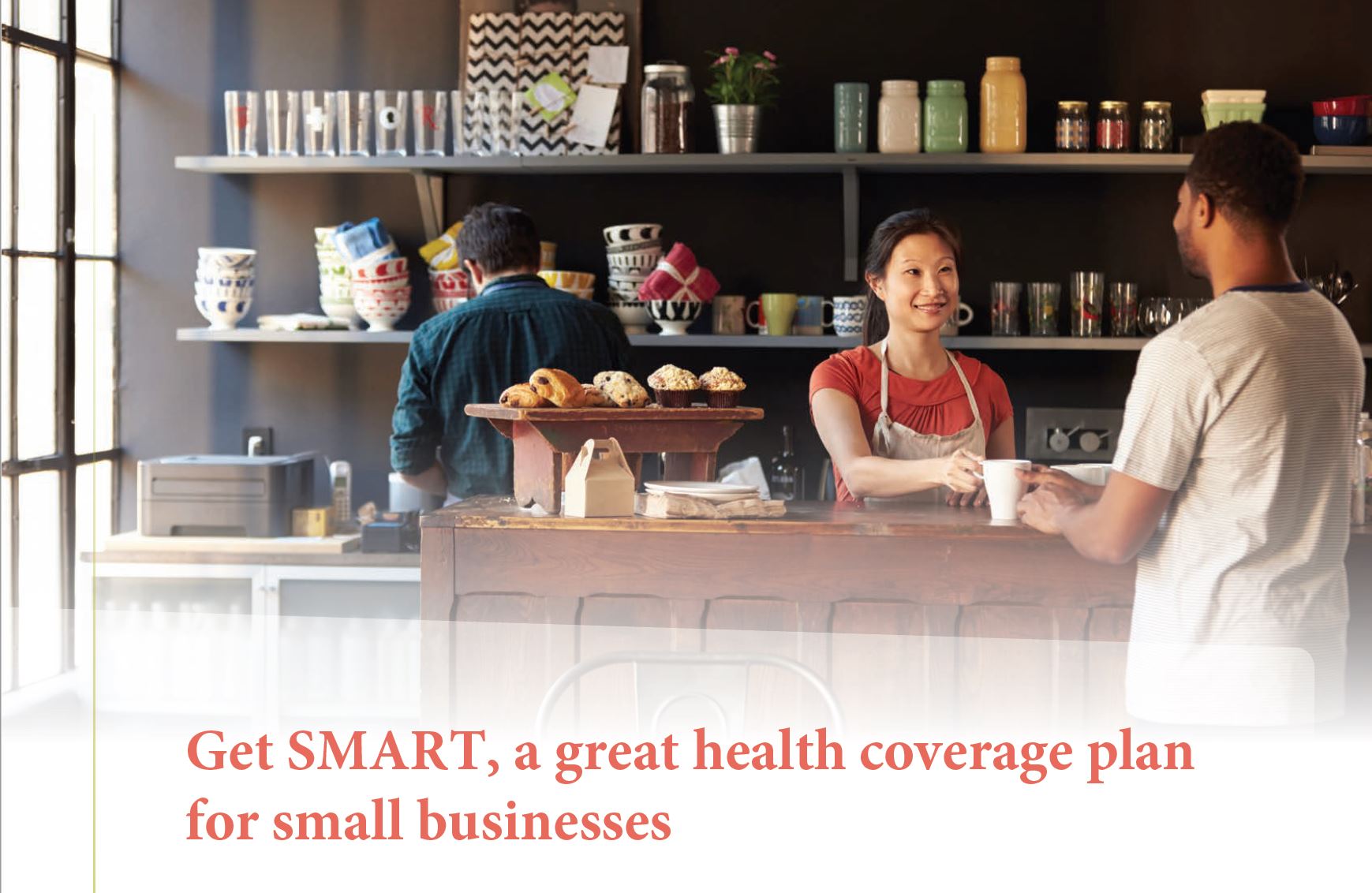 Small businesses, like yours, need an easier, more affordable way to offer healthcare to your employees. An Anthem SMART plan can help you do both.
The Georgia Chamber SMART Plan launched in 2018 as a comprehensive health program offered to small businesses that are members of the Georgia Chamber or members of a participating local chamber as part of the Georgia Chamber Federation. Administered through Anthem Blue Cross and Blue Shield, the plan allows smaller employers to join together to share in the overall claims risk with predictable, fixed monthly payments.
In addition to financial protection, this innovative alternative offers:
Competitive Rates
Predictable, fixed monthly payments
Flexibility in choice of benefit
An array of network options from Anthem's Open Access POS to Anthem Link, a new innovative product that pairs the best in digital capabilities with Anthem's new high-quality and lower-cost Blue Connection network.
Fully insured dental, vision, life, and disability plans at discount rates
Who is eligible for the Georgia Chamber SMART Plan?
The Georgia Chamber SMART Plan is available to small business employers with at least two employees enrolled on their medical plan and no more than 50 eligible employees, domiciled in Georgia. Eligible employers must also be a member of the Georgia Chamber or a participating local chamber in good standing.
Anthem Chamber Plus Plan (51-99 Enrolled Employees)
Anthem is offering qualified businesses in Georgia a new health plan option with more savings and enhanced value. The Chamber Plus plan combines special features designed to help companies with 51 to 99 enrolled employees lower their healthcare costs while enhancing the value of coverage for their employees.
Why Anthem Blue Cross and Blue Shield?
Get peace of mind knowing that Anthem has been serving millions of members in Georgia for more than 80 years and is:
One of the Nation's Largest Health Benefits Company
Part of the BlueCard® Program through the Blue Cross Blue Shield Association, which includes more than 96% of hospitals and 97% of doctors in Georgia
Find out more today
To learn more about the Georgia Chamber SMART Plan and its many advantages, download our flyer, or simply ask the ATL Airport Chamber for a referral to a participating broker. For questions, please email Tiffany Holmes with the Georgia Chamber at [email protected].
"Words cannot express how happy we are with the SMART Plan and the services they provided. It has added great value to our company and our employees are appreciative of the resources that are made available."
— Shelly Evans, Director of Operations, WePartner USA
The Transparency in Coverage Act requires health plans to post machine-readable files (MRFs) that can be read by other computer systems which disclose detailed pricing data regarding network negotiated rates for items and services, and historical payments to and billed charges from out-of-network providers.  This button is a link to our MRFs, which are in the CMS defined format (JSON) and are not meant for a member-friendly search of rates, benefits, or cost sharing. Members should log in to www.anthem.com for this information.